Dynamical Learning Environments with Model-Driven Simulation: Micro-Worlds & Applets on the World Wide Web
Web-Based Simulations
Dr. ir. Rik Min (afdeling Instrumentatietechnologie)
researcher / designer
Ir. Jan de Goeijen (Dinkel Instituut)
developer / designer

Faculty of Educational Science and Technology (EDTE), University of Twente (UT),
Postbus 217; 7500 AE Enschede, The Netherlands
E-mail: Min@edte.utwente.nl; Web-site: http://users.edte.utwente.nl/min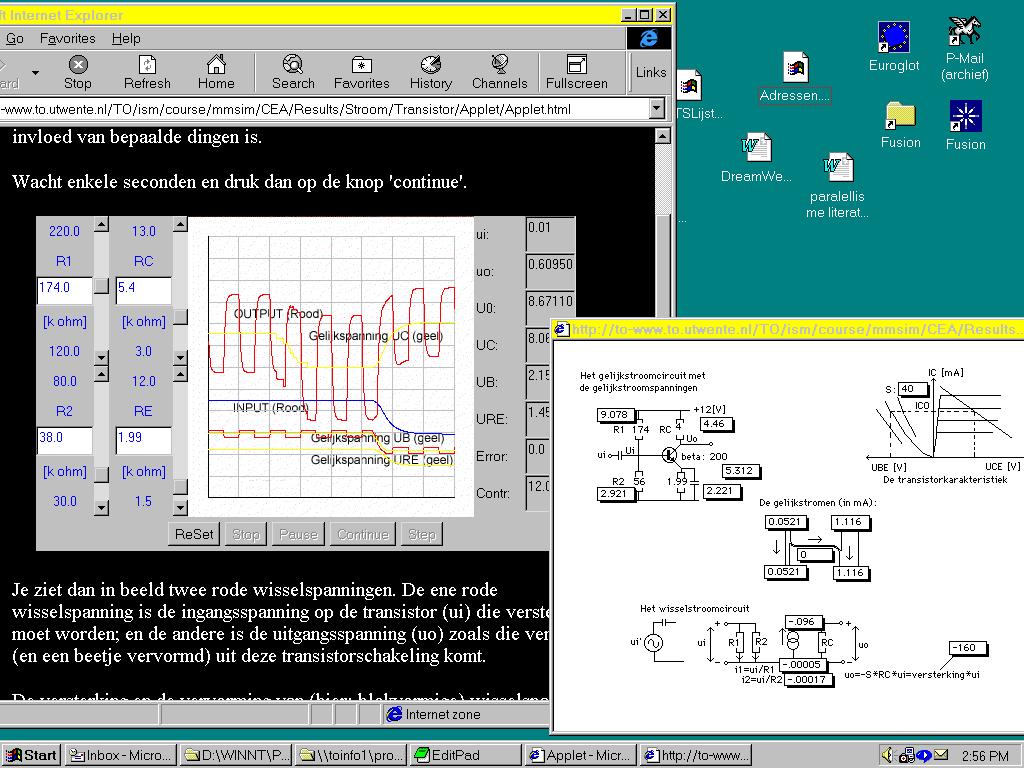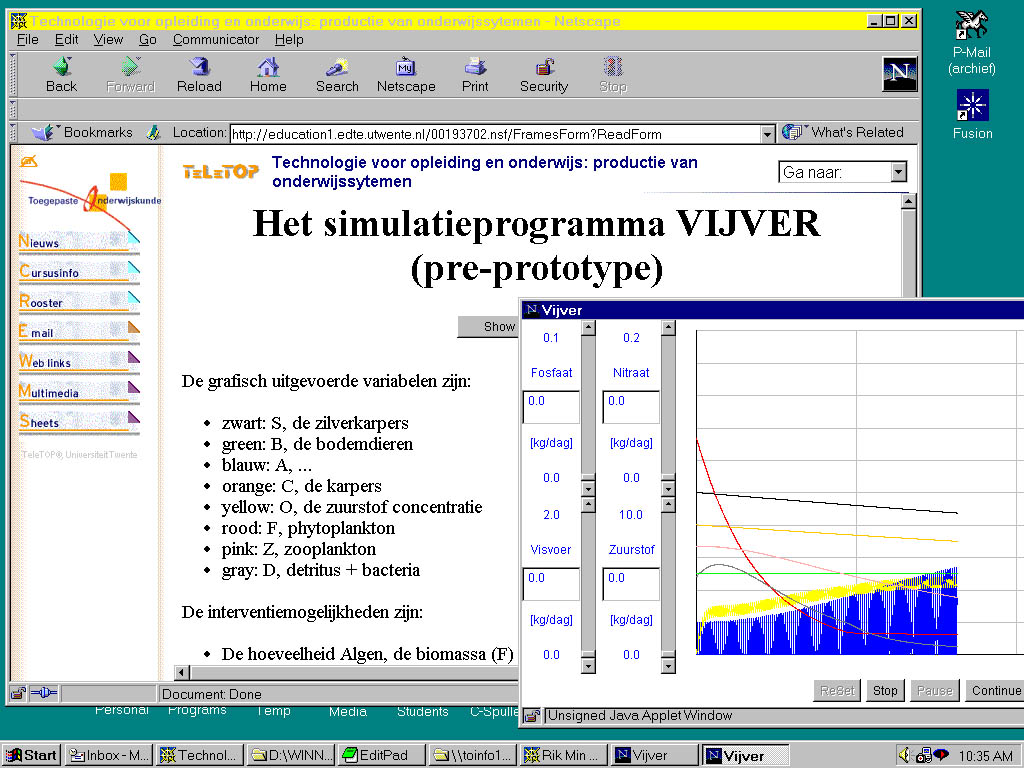 Referenties
Min, F.B.M. (juni 2001) (in druk) Ontdekkend leren en simulatie in een tijd van zappen en zoeken (een verhandeling over de onderwijskundig kracht en inzetbaarheid van digitale leermiddelen en simulaties op het world wide web). In 'Leren in perspectief' (ICO-uitgave) (Eds. A. Wald)

Min, F.B.M., P. Kommers, H. Vos and C. van Dijkum (2000) A Concept Model for Learning; An attempt to define a proper relations scheme between instruction and learning and to establish the dynamics of learning in relation to motivation, intelligence and study-ability ('studeerbaarheid'). J. of Interactive Learning Research (formerly J. of Artificial Intelligence in Educ.), Vol. 11, no. 3/4, p. 485-506.

Min, F.B.M. (1999) Interactive Micro-worlds on the World Wide Web. Int. J. of Continuing Engineering, Education and Long-life Learning, vol. 9, no. 2/3/4, p. 302-314, ISSN 0957-4344.

Min, F.B.M. (1995) Simulation Technology & Parallelism in Learning Environments; Methods, Concepts, Models and Systems. Publisher: Academic Book Center, De Lier. ISBN 90-5478-036-3.